The Week so far...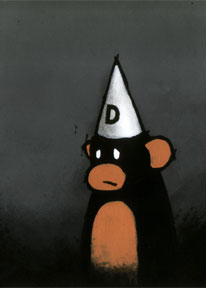 As extreme exam pressure starts to climax i find myself in a comfortbale position. I feel the revision getting into me and knowing more and more.
I

ve developed a recent liking to old skool chilled D&B from my Jungle Massive CD. Happy Days jsut listenign to it on MrPod.
Talking of MrPod a hawt friend of mine has expressed an interest in one and i think it might be sweet of me to get one for her on her "birthday"...
ITs been great seeing her and i look forward to many opportunites over the summer to be with her...
In other news, cricket is in full swing and have 1 or 2 matches this weekend. Definitly on Sunday, 2nds and a possiblity of Saturday too. Mentions in paper as standard.
As i sit here i ponder about what i'd like to do in the next month or three...a holiday? work?
Plan at the moment is to work for a month or two solid from 24th June till Start of August. Big Birthday Bash at Town Hall with 50+ guests. Then go on holiday to the villa if possible or possibly to Greece/Cyprus. After a week or two there, more work saving for uni. Happy Days? i think so.
*yawns and goes to bed*
Posted in Accordance with TeddyBearBlog Copyright Laws...